BUILDING WAREHOUSE
BUILDING WAREHOUSE,   CONSTRUCTION FACTORY, BUILDING PREPARATION
With the development of the economy, many new services have emerged leading to the demand for goods increased sharply. Accompanying with that is the need to build a factory for production increase. In order to ensure high efficiency, the construction of warehouses, workshops, workshops must be carried out to ensure the production line as well as the progress of building workshops.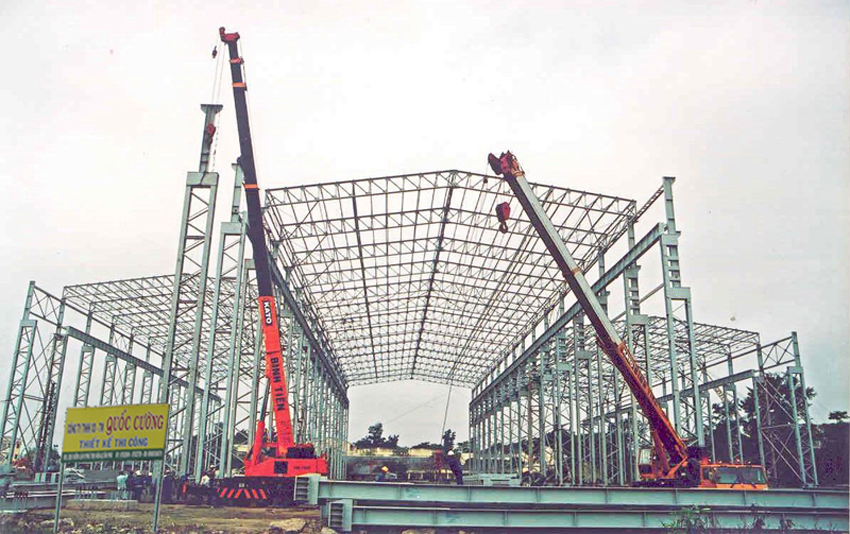 Warehouse construction, Factory building
When building a factory, building an investor's warehouse takes a lot of time for this job, so the investor will reduce the revenue and productivity of the existing work, let them I help you carry out building work items, build a warehouse so you do not have to worry about it.
With the new  construction process we always provide the items to choose from.
Designing industrial plant planning.

Structural design of factory buildings, assembled buildings.

Installation of workshop system, assembled house.

Renovation of factory system, factory.

Installation of lighting system, electrical conditioner, cold room

Construction of insulation, anti-heat, noise prevention for workshops, warehouses

Execution of construction items, infrastructure in the factory.

Dismantle moving factories, workshops, lines.

Construction of waste water treatment system, water filtration system.
Solutions for building workshops
Pre-engineered steel buildings are the most popular types of factory buildings because they are made of steel structures which are manufactured and manufactured in the factory. Pre-engineered steel buildings are usually made according to the required architectural and engineering drawings. Factory construction, warehouse construction should be through the main stages:
- Architectural design of workshops, warehouses.
- Production of steel components at the factory.
- Steel construction at the site.
- Construction of reinforced concrete (construction foundation, wall cover, factory floor ...).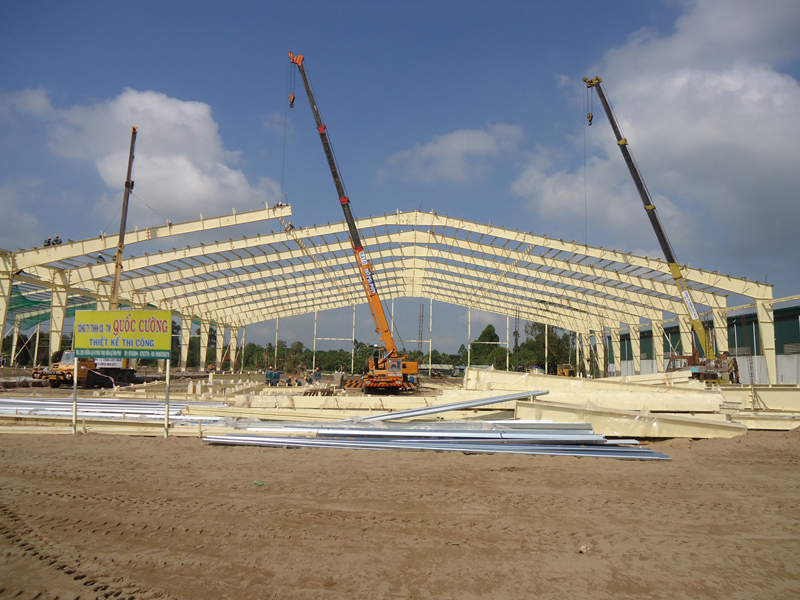 Construction of warehouse, building rice warehouse in Dong Thap province with the main structure is pre-engineered steel frame.
The entire steel structure is made available ready to put the construction site in the shortest time.
When constructing workshops, only a few assembly steps are required to create a complete work, to minimize the time of construction on the site as well as to reduce the progress of construction to soon put the workshop on. On the other hand, the owner can easily control the quality of the works right from the production process.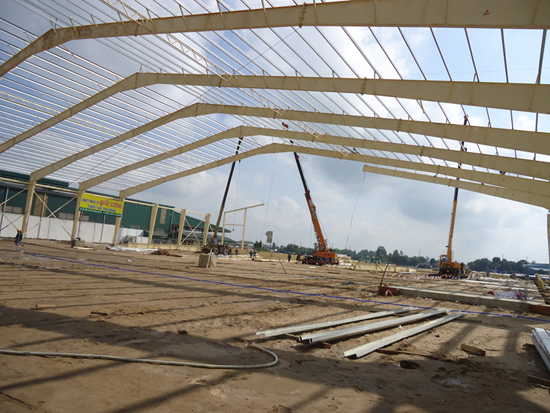 Build a warehouse, build a warehouse of rice with the main structure is pre-fabricated steel buildings 
BUILDING WAREHOUSES AND FACTORY IN QUANG NAM PROVINCE CONCRETE STEEL CONCRETE REINFORCED STEEL REINFORCED STEEL BUILDING CONCRETE, COLORED SILK COLOR, 5 ZEM THERMOSTALL, THERMOSTAT. THE FIRST INCLUDING VERY GOOD CONDENSED LAMINATED TROOPERS. SINGLE STAINLESS STEEL SHEETS 0X4 250, LENGTH WITH K SYSTEMS = 0.95 , INSTALLATION OF WELDED STEEL D 8 @ 200, THEN BEFORE CONCRETE STAINLESS STEEL 250S, 130S, HIDDEN FITTED WITH  HARDWARE SURFACE, RON CUTTING. STAINLESS STEEL TILE PIPE TILES 200, 7M HIGH, WITH DOOR SYSTEM AND DRAINAGE LAMPS.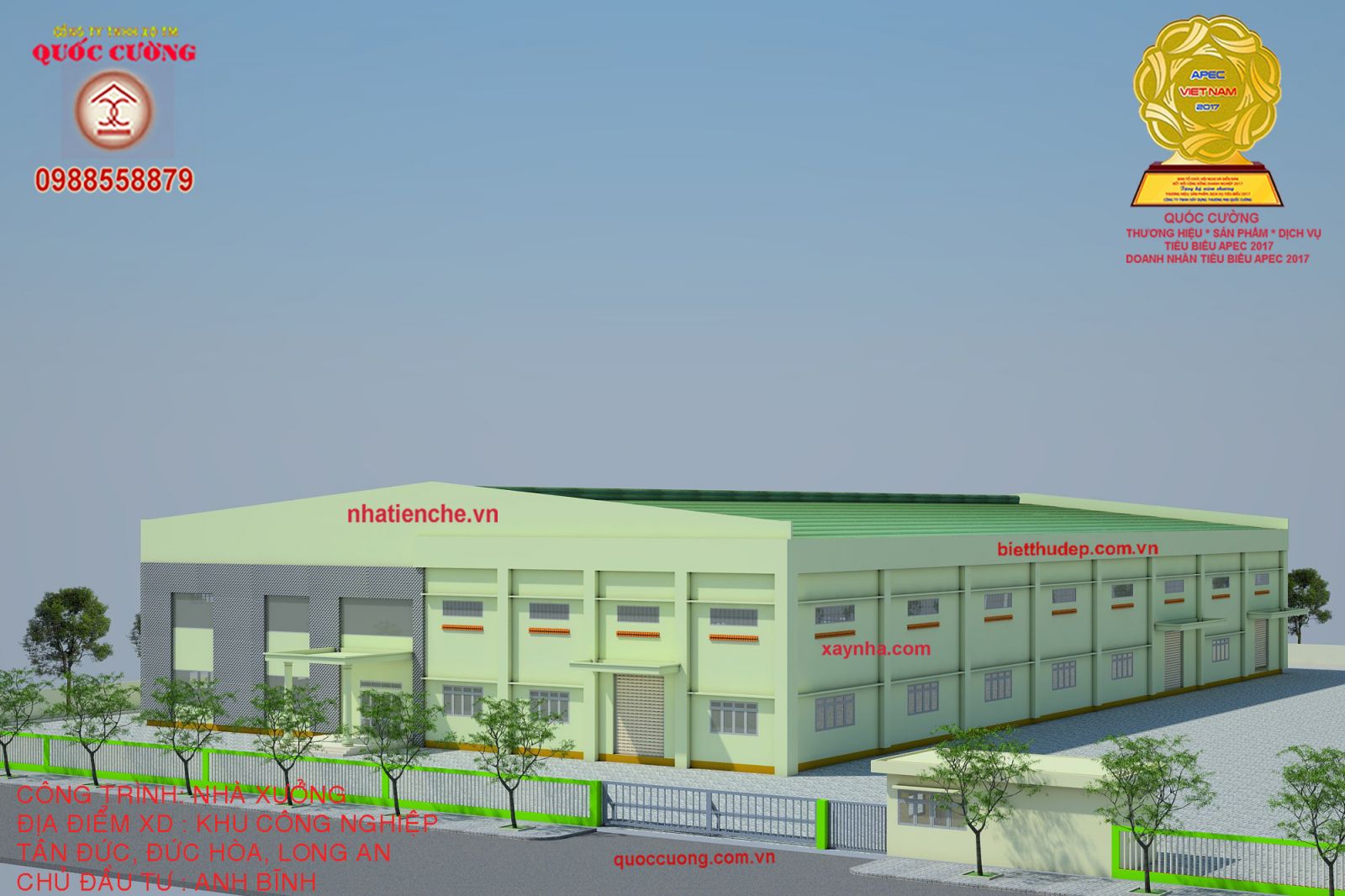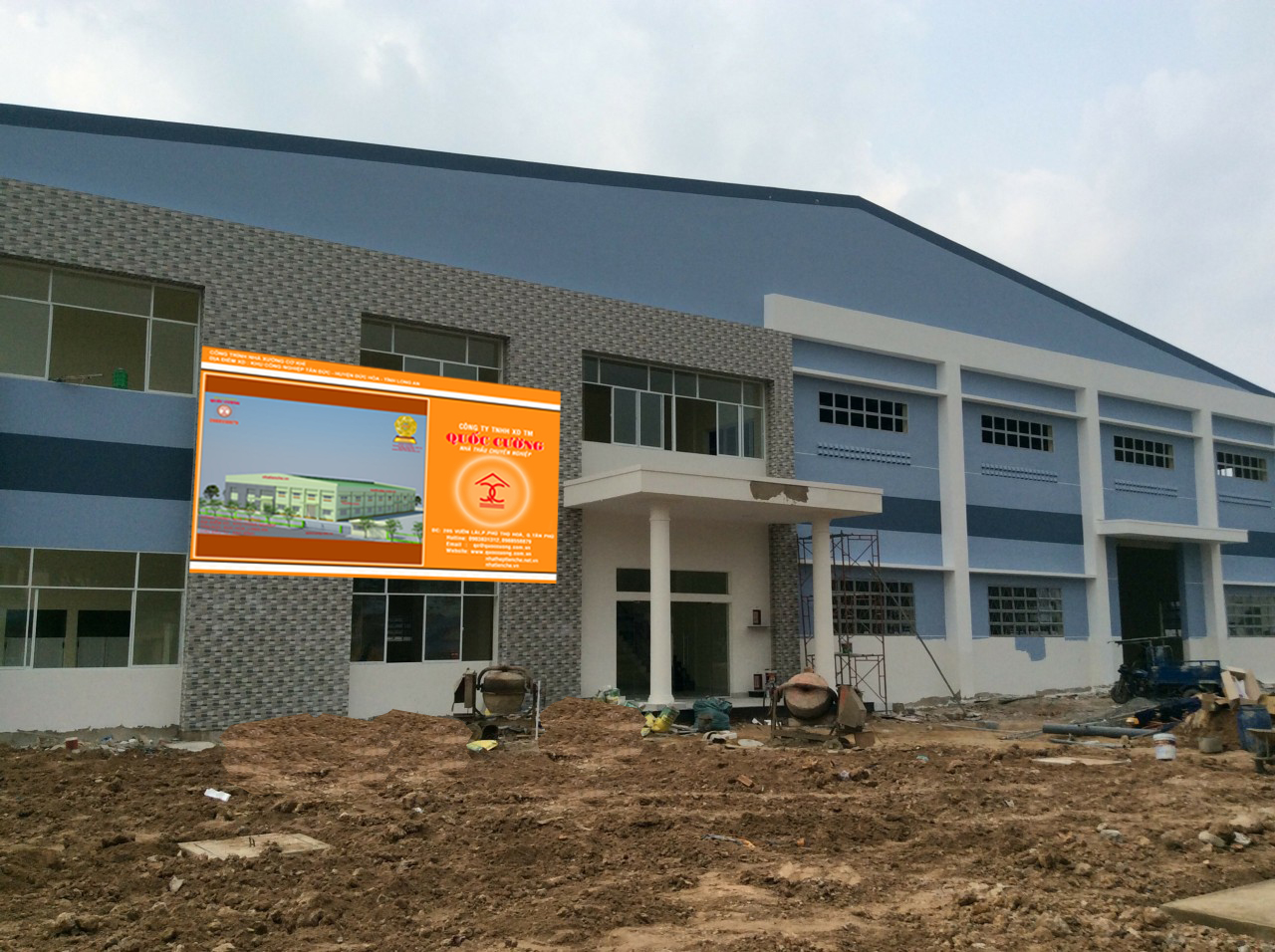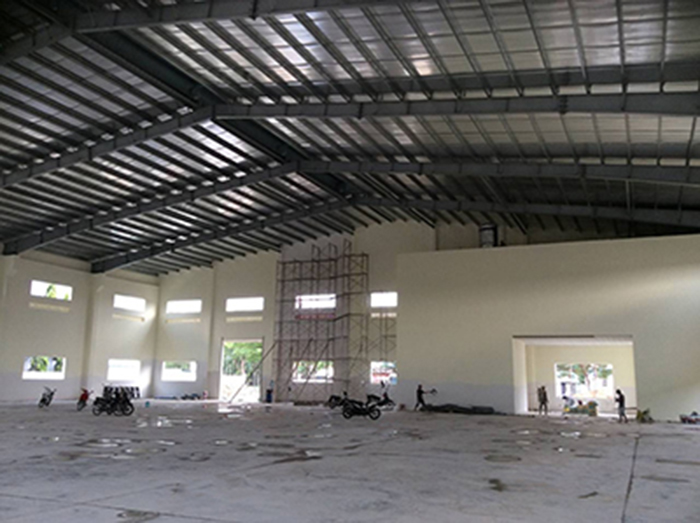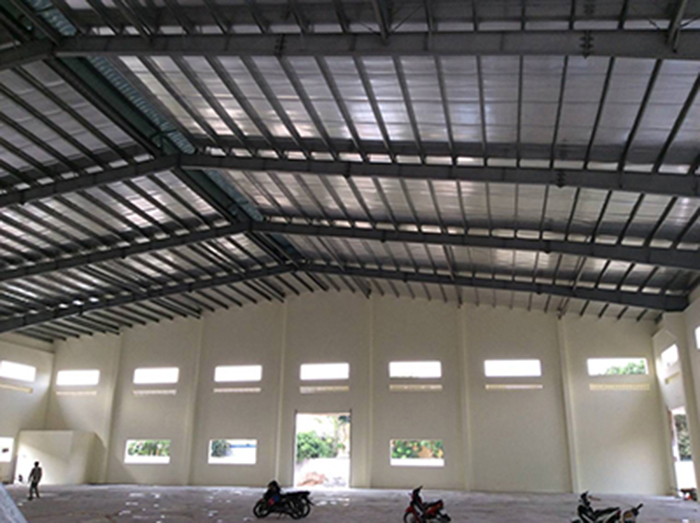 BUILDING WAREHOUSE, CONSTRUCTION FACTORY, CONSTRUCTION FACTORY. LOCATION: INDUSTRIAL TAN DUC, Duc Hoa District, Long An Province  . April 1818. 
The advantages of pre-engineered steel buildings are its low cost, fast construction time, low maintenance costs and easy expansion in the future, so it is the investor's first choice instead of building a factory. usually, common, normal.
The process of quality control from the stage of import of materials to the production of components in the workshop, along with a team of architects, engineers experienced in the design and construction of workshops. . Quoc Cuong Trade Construction Co., Ltd is committed to provide customers with a technical, aesthetic and progressive works, and above all, the optimal line of work.
You need to build a warehouse, build a factory, build a pre-engineered steel house please contact for advice on the best solution. Quoc Cuong Trade Construction Co., Ltd has beautiful designs of warehouse, good use, to meet the needs of customers.
Come to Quoc Cuong Trade Construction Co., Ltd to have good service, best quality products, reasonable price. 
         QUOC CUONG CONSTRUCTION TRADING CO., LTD
Address: 285 Vuon Lai Street, Phu Tho Hoa Ward, Tan Phu District, Ho Chi Minh City, Vietnam

Phone: 028 3978 2004 * 028 3978 2759

Hotline: 0988 55 88 79 * 0903 831 312

Email: qc@quoccuong.com.vn

Website: quoccuong.com.vn * bietthudep.com.vn * xaynha.com * nhatienche.vn * nhavuon.net.vn